5 Ways to grow your business during and after COVID-19.
Hiya 👋
Literally! This is my first article about COVID-19 related to small businesses.
This article isn't meant to take much of your time, so let's get started right away.
We very well know that this is a devastating moment for everyone, most especially small businesses.
COVID-19 has brought a new reality to us all, and individually we may be coping, but what about local/small businesses? They aren't doing so well. So yes! There's a massive loss on sales for most businesses, because we've been advised to stay at home as much as we can, and definitely that's what we are all about here at OS Hub! Our mission is to provide you with tools that help you work remotely from anywhere at any time. Also, businesses can't physically market their products and services like they use to, but why is that? You and I know that already, COVID-19 and it's new rules: That is Social distancing, stay at home etc, and now COVID-19 is slowly drowning your enterprise.
Okay enough of the problems here, we all are tired of hearing it, let's focus on the solutions, shall we?
Here are the top 5 ways to grow your business during and after COVID-19.
1. Embrace virtual/remote work.
Meet OS Hub – Your Virtual Workspace.
OS Hub is designed to provide you with all the tools and resources you need to remotely work from anywhere. Easily communicate and collaborate with your co-workers, network with other entrepreneurs, sell your products and services, get access to top-notch resources to improve your venture… It just keeps getting better.
Do you know what makes OS Hub AWESOME? It's absolutely FREE, no hidden fee, nothing at all.
2. Set up an online presence for your business.
Get a website for your business, and take your business to the Internet. Oh yeah we know COVID-19 is a virus, however, it's not on the Internet, is it? (That's what we thought).
These days there's no excuse for not having a website, even if your business is only just getting off the ground. Many potential customers and clients won't take you seriously without one. Plus, there are so many upsides to setting one up that not doing so is almost irresponsible.
To know why your business needs a website (even when COVID-19 is over) please Read The Top 15 Benefits of a Website for Small Businesses.
3. Branding and Graphic Design.
These are the face of your business, the voice that communicates to your customers, and the wheel that drives your business beyond expectations.
From Logos, labels, posters, flyers, business cards, letterhead, newsletters, ID cards, invitation card, tickets etc. These are essential marketing materials that can help your business grow faster than you will ever imagine.
4. Infographic and Cartoon Videos.
Videos are known to be the easiest way to market your business to new and existing clients. But hay! It's not just any kind of video, but entertaining videos. Just because your business is labelled as professional, it doesn't have to be too serious, less fun, trust me that's boring, and people HATE boring (yup, you got that right, I said HATE). With all these new reality rules that COVID-19 has brought upon us, it's time we become more creative and innovative. Lastly, Don't you think life is boring already? Market your products to your clients, and entertain them at the same time, it's simply called WIN-WIN situation.
5. 50% Discount from Open Space.
Open Space is given 50% discount on all their services, from Website/Web Application development and hosting, branding and graphic design, Infographic and Cartoon Videos for marketing and TV Commercials, Custom platform and SAAS development etc.
This is a marvellous opportunity to fulfil your business with all the awesome services Open Space have to offer.
This discount is part of the Open Space continuous support towards Youth-led Enterprises, and the COVID-19 Pandemic Crisis.
Interested?  Click the link below to contact Open through WhatsApp.
https://wa.me/23231394000  or at anytime you can email Open Space at support@openspace.sl
That's all for today, I hope you like this article. If you do, please leave comments below, give this post a start and share to all your social media accounts.
Be Awesome on the Internet
DO YOU WANT TO IMPROVE YOUR STARTUP?. WE CAN HELP YOU CLOSE THE GAP BETWEEN WHERE YOU ARE TODAY – AND WHERE YOU WANT TO BE.
Join OS Hub today.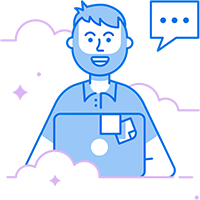 ---